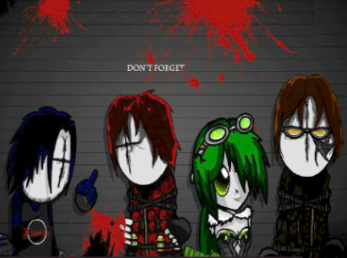 Welcome to Xionic Madness Wiki
The main source of information for Xionic Madness.
Xionic Madness Wiki is the definite source of information for Xionico's series, Xionic Madness. We are currently working on 69 articles. If you have no idea what Xionic Madness is, read this article. We invite you to join our community for you to be able to edit existing articles or create completely new ones yourself!
Characters
Protagonists
Antagonists
Poll
Who is your favorite member of Bolverk Squad?
News
Updated Home page. Go check it out! (nah, just kidding)
Ad blocker interference detected!
Wikia is a free-to-use site that makes money from advertising. We have a modified experience for viewers using ad blockers

Wikia is not accessible if you've made further modifications. Remove the custom ad blocker rule(s) and the page will load as expected.